Here at the Degidi Dental Clinic, we take the safety of the participants in our courses very seriously. The big spaces available (the lecture hall where we deliver classes has 500 m3 of volume) guarantee wide spacing between participants and an excellent conviviality and interactivity.
The air is continuously filtered and sterilized by special equipment and the rooms are sanitized at every break with top-level technologies.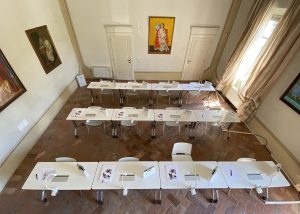 Newsletter
Sign up for our newsletter and stay updated on Degidi Education courses and events.