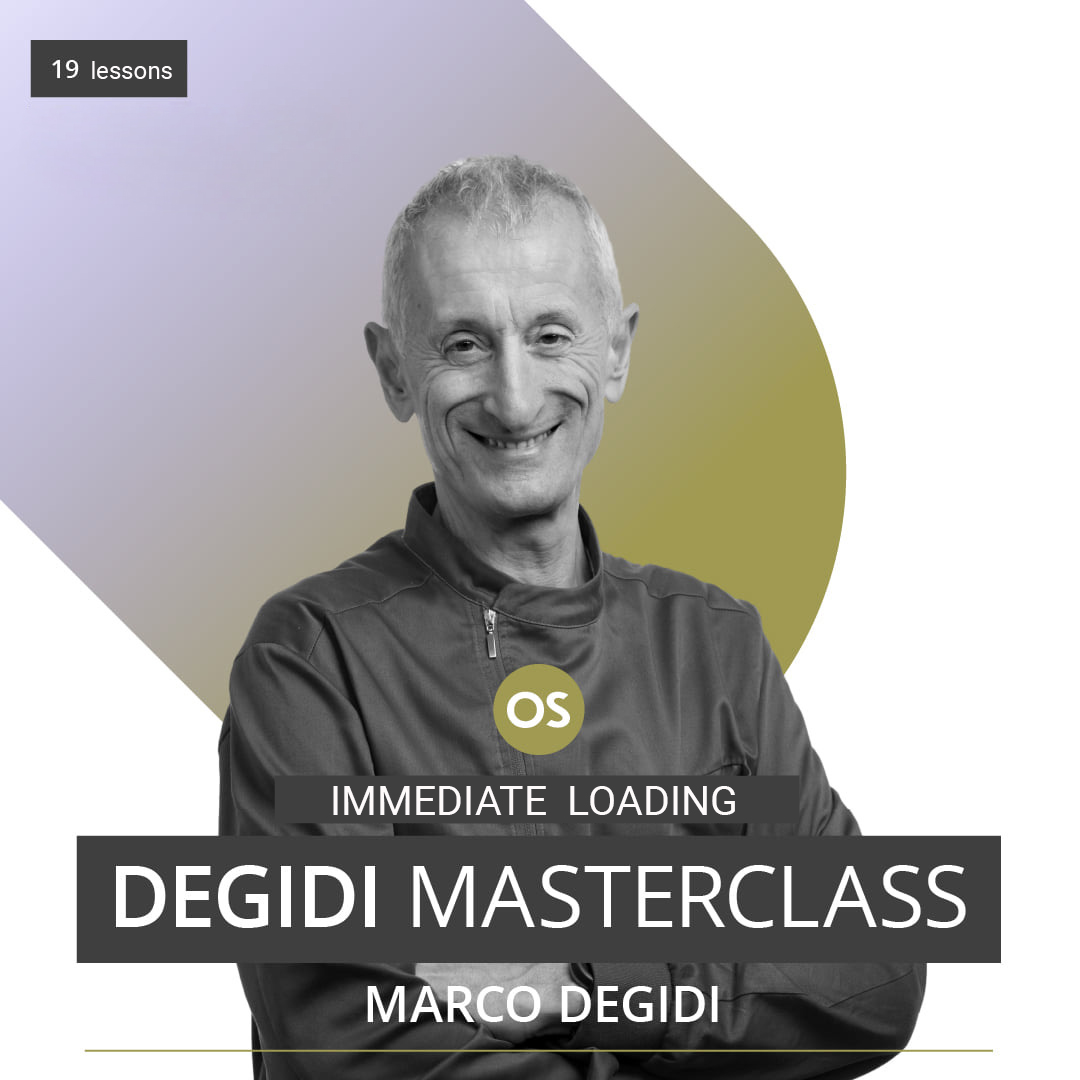 Immediate Loading
Simplified protocols and innovative techniques for all clinical situations
Presentation
Osteocom brings you the 4-days training course on immediate loading implantology by Dr. Marco Degidi, keynote speaker and world-renowned restorative and esthetic dentistry expert with over 30 years of experience and more than 150 publications on the subject.
Immediate Loading has become an appreciated treatment modality for rehabilitation in patients with dental implants.
This exclusive online educational program covers all aspects connected with the restoration of single and multiple units, and delves into immediate loading management in post-extractive, full-arch, partial and single rehabilitations. Three lectures are dedicated to the laboratory aspects for the construction of prosthetic shells in collaboration with lab technician Gianluca Sighinolfi.
The course includes:
19 lectures with extensive surgical videos
3 lectures focused on prosthetic shells fabrication
Unlimited access to all videos
Topics covered in the course:
Immediate loading: principles and technology checklist
Pro-shell manufacturing: analogic vs. digital technique
Single-tooth immediate loading protocols
Immediate loading protocols and techniques for partially or totally edentulous patients
At the end of the course, you will be able to:
Understand the biological and mechanical principles underlying immediate loading rehabilitation
Identify and propose the proper treatment
Provide information about clinical indications and contraindications
Refine rehabilitation skills with innovative procedures
Treat edentulous and partially edentulous patients through surgical/prosthetic procedures
Use intraoral welding to join and stabilize implants, and create conometric-retained prosthetic elements
Recognize, manage and solve complications
Who the course is for:
All implantologists wanting to know more about the latest protocols, techniques and tools for immediate loading rehabilitation.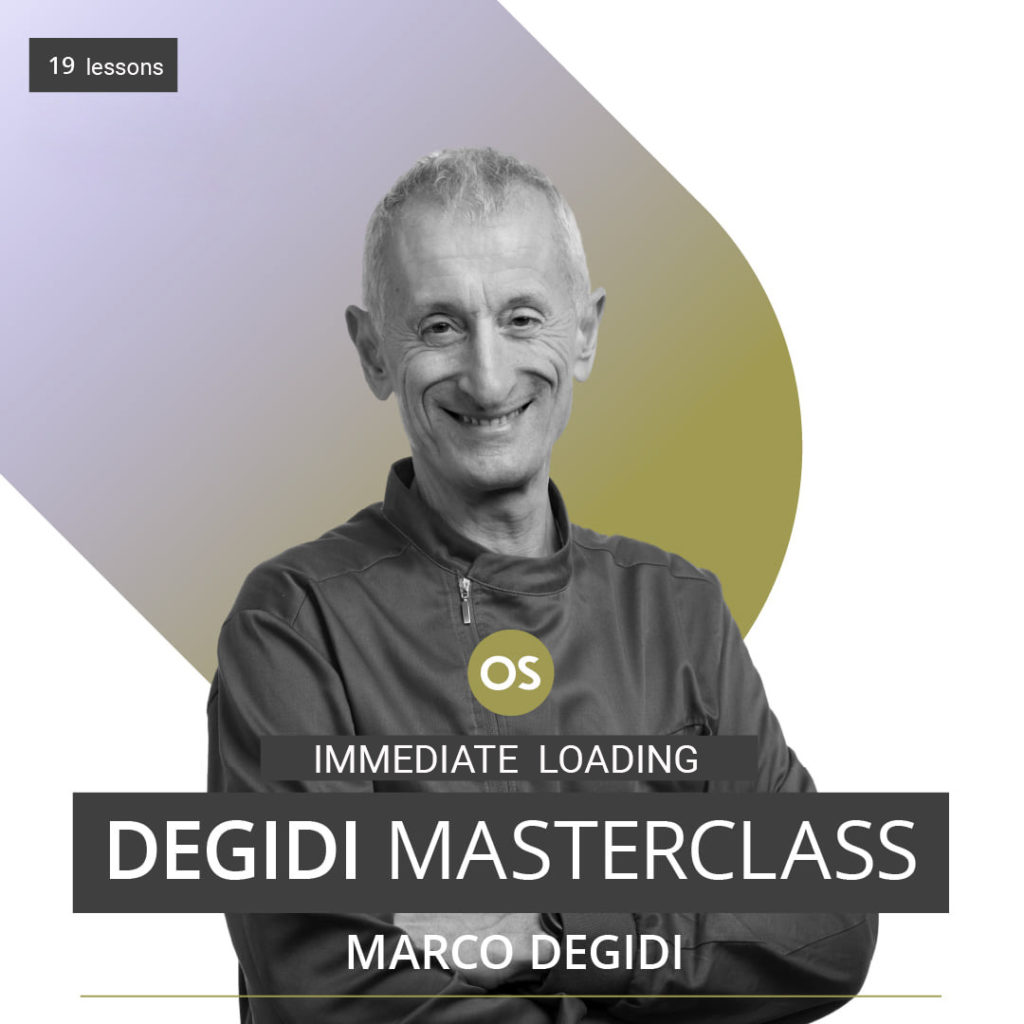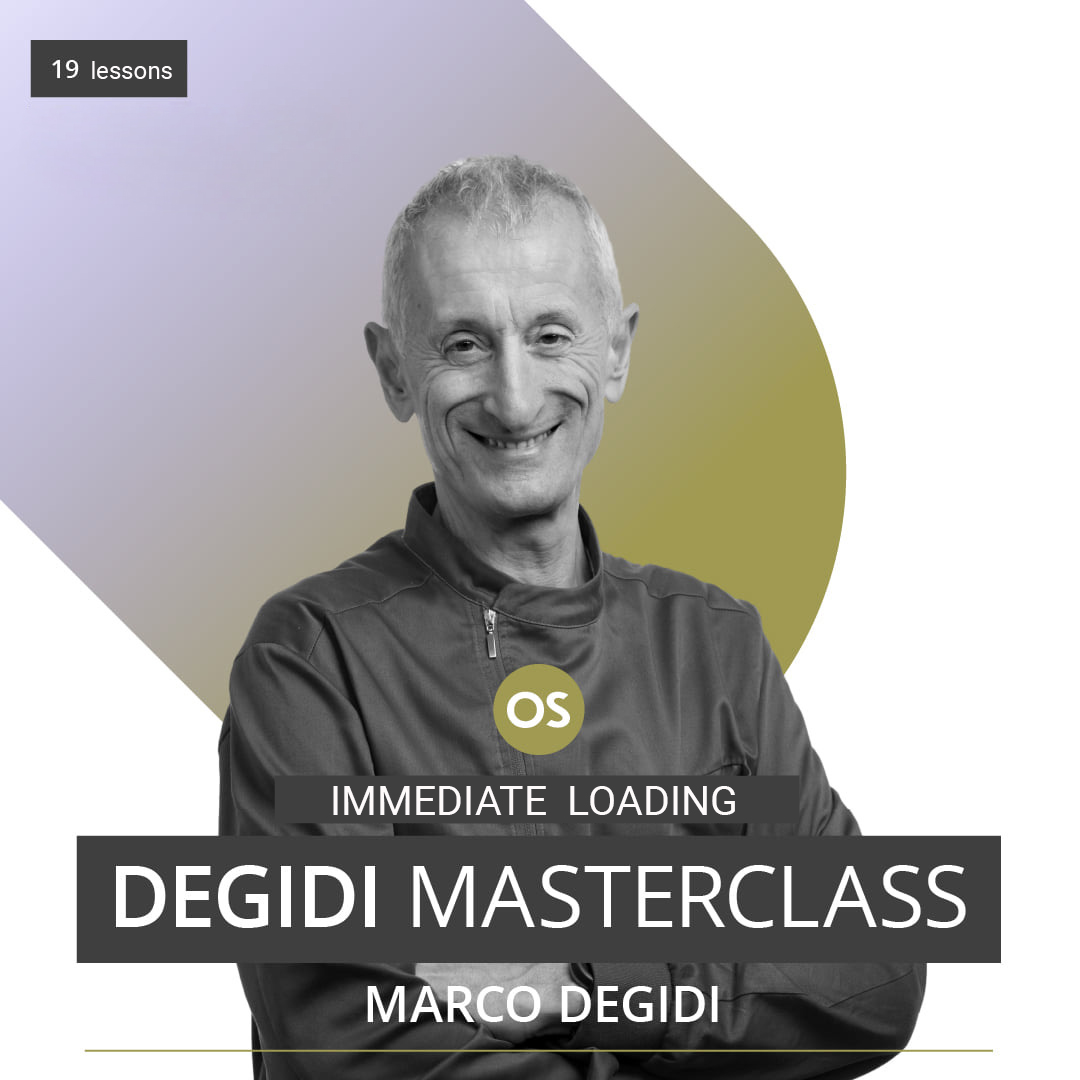 Newsletter
Iscriviti alla nostra newsletter e resta aggiornato sui corsi e gli eventi di Degidi Education.