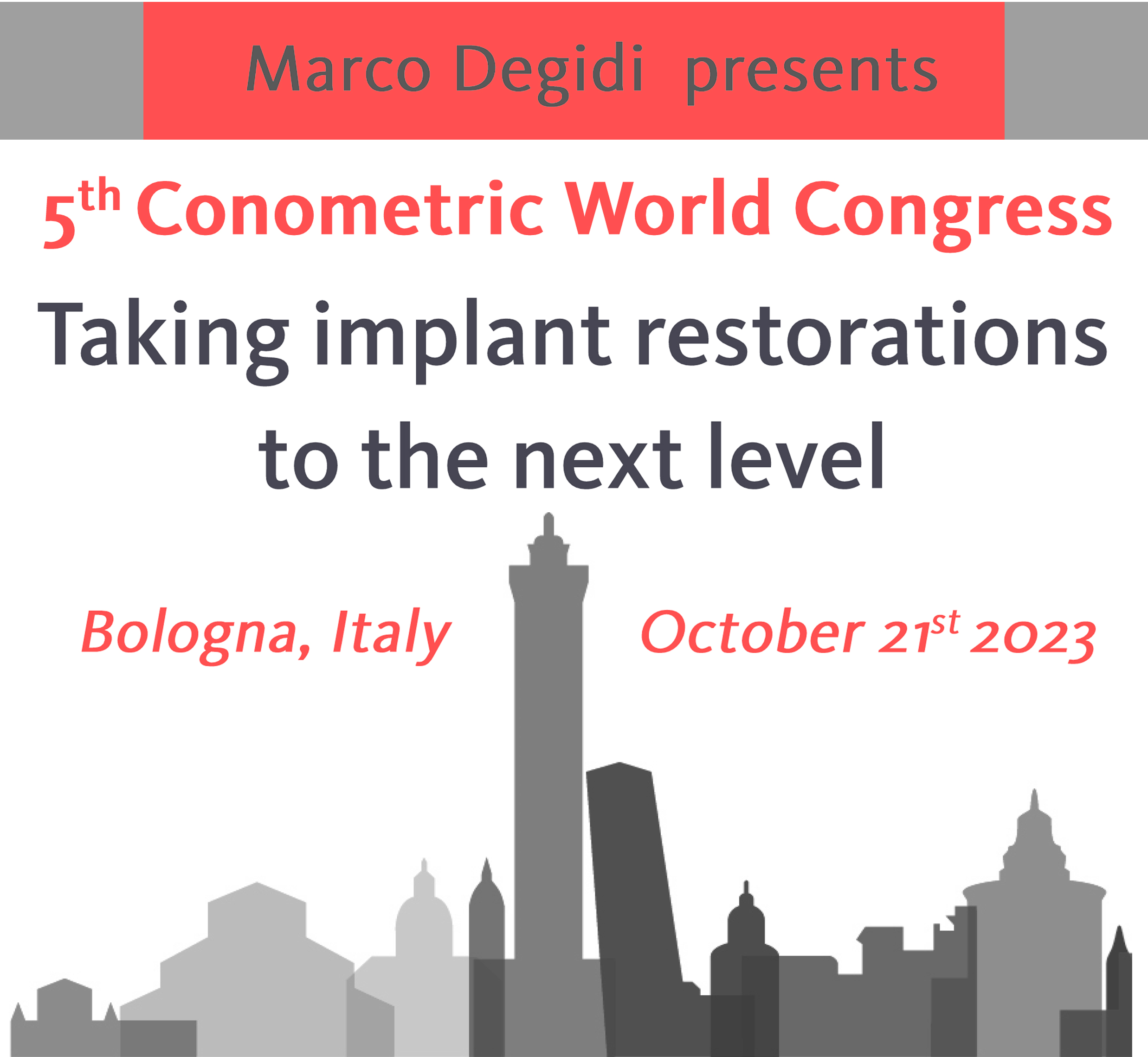 5th Conometric World Congress
5th Conometric World Congress
Taking implant restorations
to the next level
Presentation
Dear All,
There is no better technique than conometry for fixing prostheses to implants!
At last, all of us who love this technique have the possibility to meet up again in person at the forthcoming
Conometric World Congress on October 21st  2023 !
As before, we will be in the splendid setting of Bologna, where we can share our experience, our successes, and our questions.
We will be talking about conometry for single teeth, bridges, and full arches; which materials to use for temporary prostheses and for permanent ones; and the digital approach with an entirely in-house workflow. We will also compare the FP1 and FP3 conometric prostheses.
Additionally, there will be a round table for our friends who prefer screw retained restorations, at which we will discuss the indications for the different techniques.
Therefore, I would ask you to save this date in your calendars, and I look forward to seeing a good number of you at this important event !

Programme
8.30 am     Registration
9.00 am      Welcome
9.15 am      Dr Degidi
10.00 am    1st Session: Conometrics and single tooth restorations
11.00 am    Coffee Break
10.00 am    2nd Session: Conometrics and multiple teeth restorations
1.30 pm      Lunch
2.00 pm      Best poster award
2.15 pm      Special Guest :  Prof. Alessandro Pozzi
2.45 pm      3rd Session: Socket fit vs hybrid restorations: decision tree
3.30 pm      4rd Session: Conometrics vs screw-retained restorations: which indications ?
4.30 pm      5rd Session: Which digital workflow for conometrics ?
5.30 pm      Discussion
6.00 pm      Conclusions
Event venue
Conference Centre Best Western Plus Tower Hotel
Via Lenin 43 - 40138 Bologna (Italy)
www.towerhotelbologna.com
Languages: English and Italian
(simultaneous translation service available)
Congress registration fee:   € 150,00 (vat included)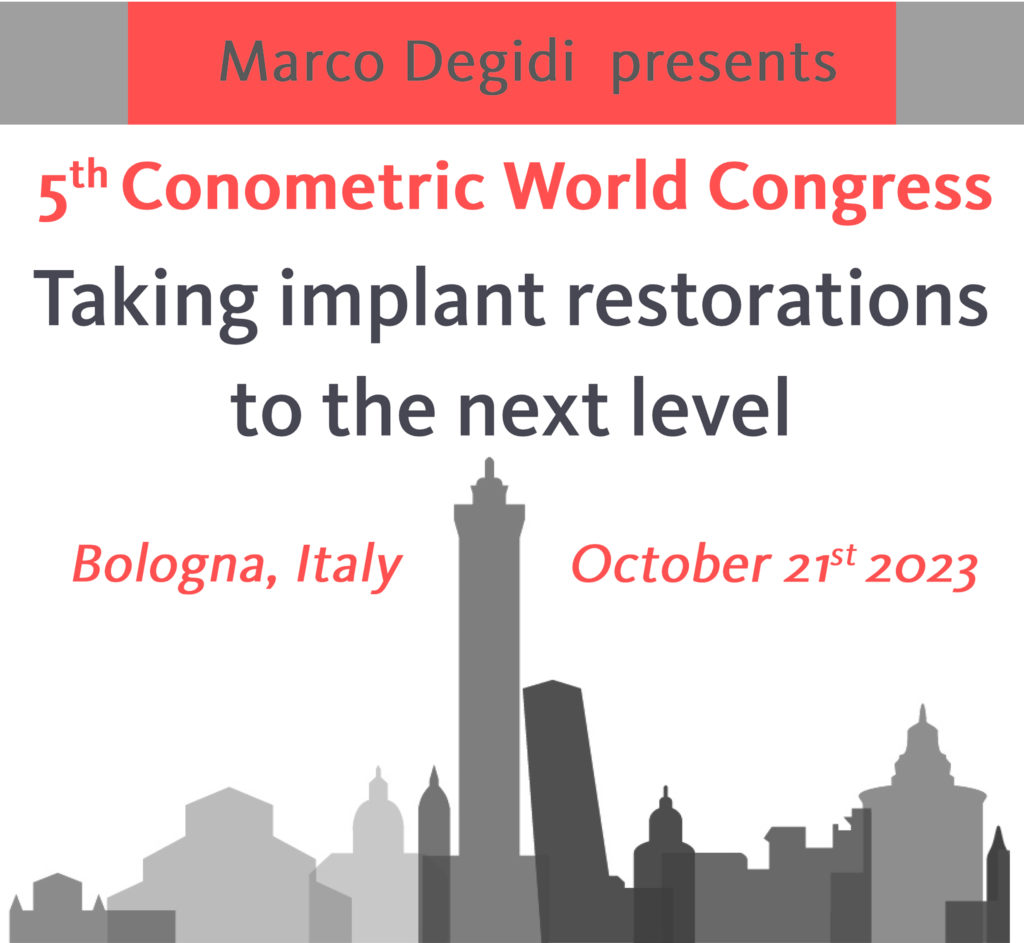 Newsletter
Iscriviti alla nostra newsletter e resta aggiornato sui corsi e gli eventi di Degidi Education.